Connected Services
UNLOCK THE POWER OF DATA.
Unlock the Power of Data
Today's software-defined vehicles generate a lot of data. It's expensive to transmit, and it's not all useful. We help our customers identify the data they need to operate more efficiently and produce a better product.

Engineering grade data
There's a big difference between "Big Data" and real, actionable insights. You don't need the haystack uploaded to the cloud, just the needles.
Our team has the automotive expertise to set up a data strategy to look for and analyze only the data you need real time on the vehicle – saving time and costs.

Focus on the fleet
Go beyond traditional asset management. We not only look at the health of the individual vehicle, but we also aggregate the data in the cloud from the entire fleet.
The possibilities are endless. Maximize uptime by bundling maintenance and service windows. Anticipate and fix warranty issues. It all starts with a rich data foundation.
Learn More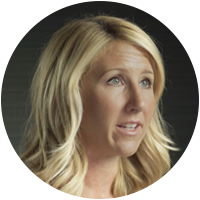 "The one thing I always tell people is that I know every day how I'm making an impact. The Connected Services group is small enough that you have a big piece of the puzzle no matter what role you play here. You're working on the latest technologies. It's very thrilling. It can be stressful at times, but a good stress. It makes your life exciting, and you feel like you're actually making not only an impact to the company, but potentially an impact to the world."
Laurie | Product Manager
Control-Tec was acquired in November 2015 and strengthens Aptiv's position in several key technologies including software, data management and telematics. Based in Allen Park, Michigan, the Control-Tec team is an integral part of Aptiv's global Connected Services technologies that will enable a safe, green and connected future.