Revisions to the EU General Safety Regulation, which require a host of safety features to be included in all new vehicles, perhaps represents the biggest leap forward since the obligation to include seat belts. Based on proposals originally published in May of last year, the changes will require manufacturers to incorporate a total of 30 safety features on new vehicles.
In doing so, the EU aims to achieve a significant, long-term reduction in the 25,000-plus lives currently being lost every year on Europe's roads. While clearly a worthwhile goal, it could pose serious challenges for OEMs. The good news is that virtually all the technologies involved are already proven in vehicles being driven today.
The revised General Safety Regulation is still subject to formal approval by the European Parliament and Council. But assuming it negotiates these final hurdles, a rigorous new regulatory framework will come into effect starting in 2022, one that puts the emphasis firmly on active safety. That's a significant shift.
Over the past fifty years, passive safety features such as seat belts and crumple zones have succeeded in providing vehicle occupants with far better protection in the event of a crash. Now attention is turning to the use of technology that prevents accidents from occurring in the first place. Active safety systems are designed to either warn drivers of an imminent risk, or automatically take corrective action to minimize the danger of an accident. And the science behind this approach is compelling.
Research
indicates that more than 94% of all road traffic accidents are linked to human error. What's more, just a half-second of additional warning would prevent 60% of rear end collisions. The new EU requirement to fit vehicles with systems designed to assist and empower drivers is targeting action in just the right area.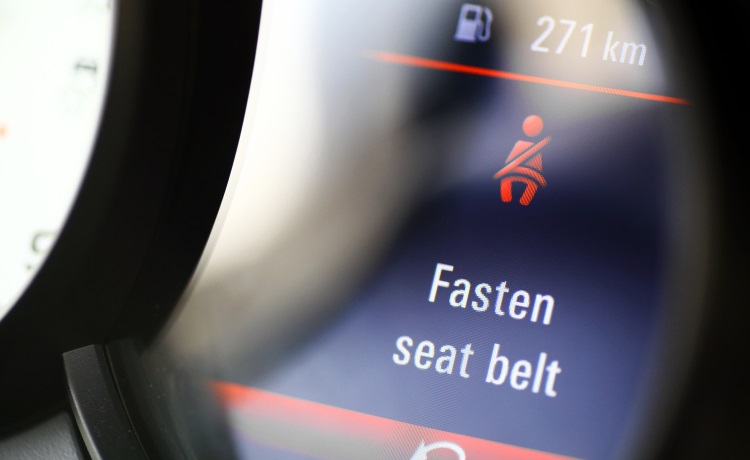 Notable 2022 requirements include an obligation for all new passenger vehicles supplied in Europe to be fitted with speed limiters. 'Intelligent speed assistance' must utilize traffic sign recognition to advise the driver of the relevant speed limit and, where necessary, automatically slow the vehicle (unless it is 'overridden'). Other key requirements include fitting all light-duty passenger vehicles with detection systems for driver drowsiness and distraction, backup cameras or sensors, autonomous emergency braking (vehicle-to-vehicle), and collision data recorders. Trucks and buses must also have vulnerable road-user detection and alert systems on the front and side of the vehicle.
Aptiv is at the forefront of development of active and advanced safety systems, and the company is committed to putting these solutions within reach of as many road users as possible. It's a philosophy that Aptiv describes as the democratization of safety. As a result, the company has a portfolio that can address many of the requirements included in the proposed revisions to the General Safety Regulation, and is working continuously in pursuit of greater capability and cost-efficiency.
For example, many safety automation features require multiple, forward-looking sensors. Furthermore, these must encompass both radar and camera-based technology, as well as innovative fusion capabilities to combine them. That's because the two types of sensor offer distinct characteristics. Radar does not need light, and its operation is not compromised by conditions such as fog. Additionally, radar is not able to distinguish between different types of objects in the way that a camera-based sensor can. Traditionally, all these sensors would have a sophisticated built-in CPU to process data, adding to the overall system cost. But as part of Aptiv's goal to democratize safety, the company has developed a new approach: satellite architecture.
As the name suggests, with this solution, radar and camera sensors act as satellites, sending data to a central computer for processing. Eliminating the need for computing capability in each individual sensor enables significant cost savings, both in terms of initial installation, and replacement if a sensor is damaged. These sensors are also smaller and lighter, shrinking from the size of a deck of playing cards to a pack of chewing gum, realizing further reductions in overall system cost.
Such advances are game changers in the quest to make safer technology more widely available. Certainly, in light of the proposed revisions to the General Safety Regulation, OEMs must now consider the need to incorporate advanced safety features in even their smallest, most economically priced models. Moreover, the new EU initiative is also part of a wider and welcome trend within the mobility sector. In the U.S., NHTSA (National Highway Traffic Safety Administration) has mandated rear view cameras and brokered a voluntary agreement with 20 OEMs to equip virtually all new passenger vehicles with low speed AEB and forward collision warning systems by 2022.
Also significant is the fact that consumers clearly value the added assurance and protection provided by advanced safety systems. Combined with new regulations, this growing consumer interest in active safety will ensure that momentum continues to build. Aptiv's commitment goes well beyond ensuring that the industry can meet current and future legal obligations and heightened customer expectations. Ultimately, it is integral to the company's wider mission to enable a safer, greener and more connected society, and eliminate the tragic and avoidable loss of life on the world's public roads and highways.