Vehicles need more computing power than ever before. And when we say more, we mean a lot more – a staggering amount.
The delta in the amount of computing power needed to enable advanced vehicle features like autonomous driving is immense. A "flop," in computing terms is the number of complex operations calculated each second. Today's vehicles are completing less than a teraflop – or 1 trillion – operations a second. This equates to the computing power of less than 1 iPhone 7. An autonomous car will require more than 200 teraflops. That's the computing power of more than 500 iPhone 7's.
So, it's not a stretch to say the car you drive to work is becoming a supercomputer.
There are a variety of examples of how this supercomputing era is becoming a reality.
Take Aptiv's work with Ferrari. We've created the industry's first Integrated Cockpit Controller that improves dashboard display graphics by a factor of 10 and reduces mass by more than 30 percent. It also has five times improved computational speeds vs. the current systems enabling an advanced user experience.. Better yet? This Ferrari is on the road today.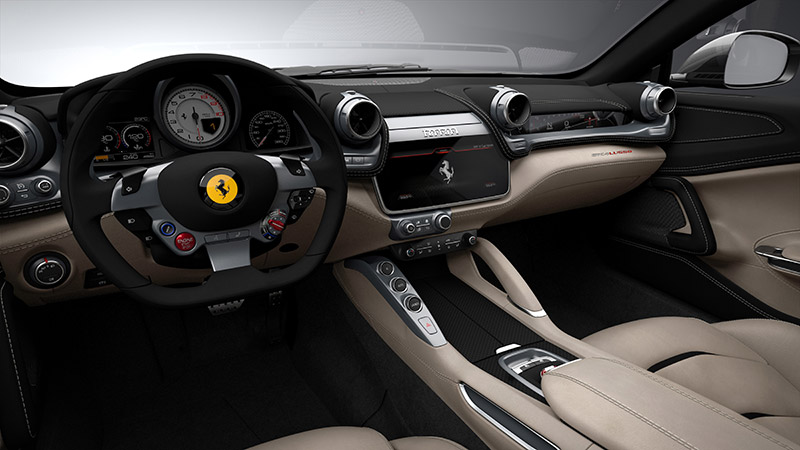 Aptiv engineers, designs and produces advanced active safety and autonomous driving solutions. The next level of automated/autonomous driving (Level 4/5) will require more and more software-enabled features – which will demand supercomputing power and high-speed data transmission. Aptiv's autonomous driving platform, in partnership with Mobileye, is an industry first, and capable of making decisions 34,000x faster than a human – critical for safety.
We're also providing a multi-domain controller, scalable software and computing platform to Audi for the A8. This is the first Level-3 automated driving system and the most powerful computing platform in production. It serves as a building block for fully autonomous vehicles.
Aptiv is unique in its breadth and depth of solutions, which also reaches to connectivity. Vehicles need to be safely and securely connected to the ecosystem around it. Safety and security are top priorities, particularly with the autonomous software-defined applications of the future. Our secure gateways not only provide all the computing power necessary to enable high-speed data networking, they also meet the most stringent functional safety and cybersecurity standards in the industry.
Finally, as computing platforms become more powerful, we are able to separate the hardware from the software more effectively. The car will become more like your PC – a platform that allows you to install lots of different types of software. This is important because it allows us to develop software independently from the hardware, which takes a lot longer to bring to market. Think of it like the speed of developing an app vs. the time it takes to develop and release a new smartphone.