Over the past decade, Aptiv has taken bold moves to realize our mission of enabling a safer, greener and more connected future. We have developed an industry-leading portfolio of advanced technologies that combat climate change, save lives, and improve the way the world moves. We also believe Aptiv's value of "Operating With Respect" applies not only to how we treat each other and conduct business, but also to the impact we have on the environment and the communities in which we operate.
I am pleased to share that today Aptiv announced aggressive plans to ensure that all of our operations in 44 countries are 100 percent powered by renewable energy by 2030. We also expect Aptiv's entire product portfolio – from source to disposal – to be carbon-neutral by 2040.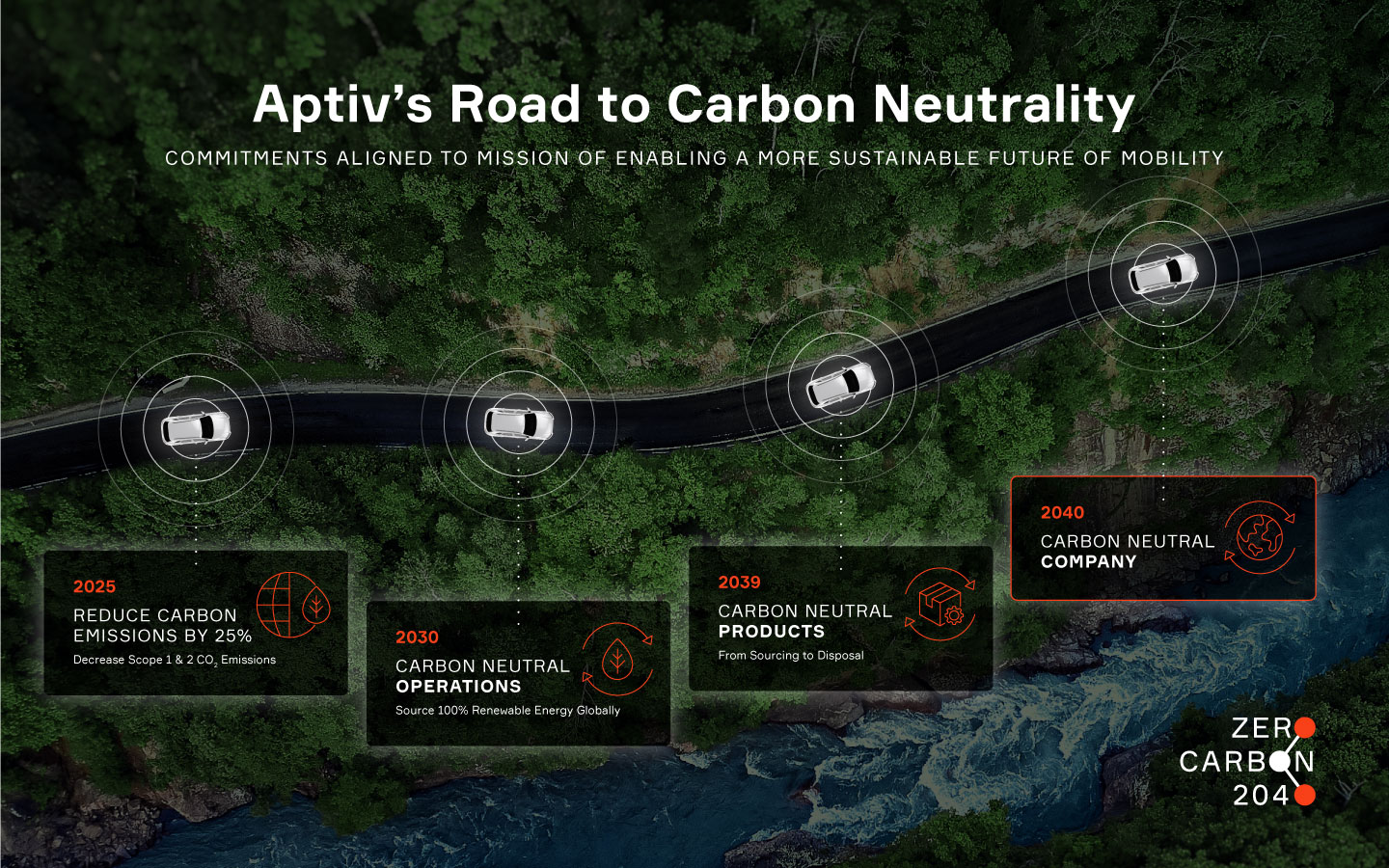 These new goals build upon Aptiv's commitment to the Science Based Targets initiative (SBTi) to help prevent the effects of climate change and create a zero-carbon economy. Since 2011, Aptiv has reduced its CO2 emissions by 41 percent, water consumption by 38 percent, and waste disposal by 32 percent, exceeding prior environmental targets.
To achieve carbon neutrality by 2040, Aptiv plans to:
Reduce CO2 emissions by an additional 25 percent by 2025
Maintain annual certification of 124 manufacturing sites to the ISO14001 standard
Certify 10 of the most energy-intensive sites to the ISO50001 certification by 2025
Source 100 percent of electricity for operations from renewable sources by 2030
Deliver only carbon-neutral products by 2039, from sourcing to disposal
We are making this commitment to transition to carbon-neutrality for our operations and products because we believe that Aptiv's long-term success as a business, and our ability to create value for stakeholders, are strongly linked to the positive impact our products have on people and the planet.
While the transition to an all-electric, net-zero emissions environment will take the next two decades, I am confident that by continuously delivering on our mission and strategy, Aptiv will be a driving force in building a sustainable future.