1. What inspired your career choice?

I wanted to work for an innovative company that was changing the world and making it a better place. I went into sales particularly because I love working with people and building relationships.
2. What is your favorite part about working at Aptiv?
My favorite part about working at Aptiv is knowing that I have an impact on bettering people's lives. I also am very passionate about learning about other cultures. I studied Chinese in college, and enjoy interacting and collaborating with our teams across the globe on various projects.
3. What is the one piece of career advice you would give to an aspiring professional?
My advice would be to have confidence in yourself and don't make the same mistake twice.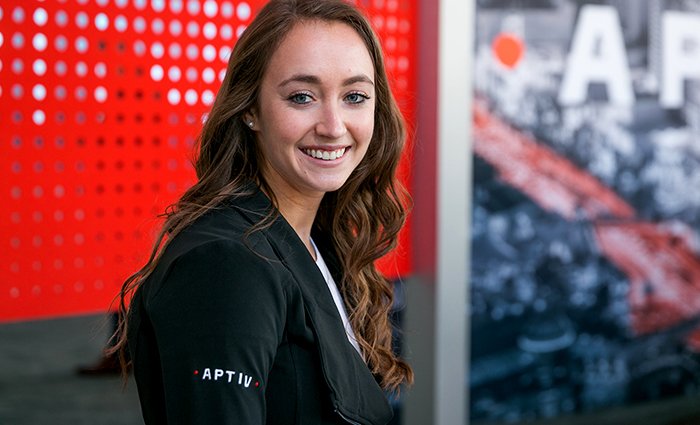 4. Where do you see mobility in 20 years?
In 20 years mobility is going to be transformed from how we know it today. Mobility will provide all people the opportunity to explore and give them more time to do what they love. I'm very excited for what the future holds!
5. Whose voice would you like to hear on an autonomous driving system?
I think it would be cool to be able to customize to someone's mood!

6. Do you have any big projects or events that you're involved with at Aptiv?
I recently accepted a position as Senior Account Manager and relocated to California. I have the opportunity to interface and collaborate with the many startups out here in Silicon Valley and help them bring their ideas to life through our Aptiv technology.
See Audrey's takeover on the @Aptiv Instagram account for more photos and videos:
www.instagram.com/aptiv