Aptiv is helping to create a world with zero emissions by enabling a greener future of mobility, but our commitment extends beyond our innovations for electric vehicles. As part of our sustainability goals, we have pledged to source 100 percent renewable energy globally by 2030, and we support renewable energy initiatives at the local level.
As we upgrade and expand our manufacturing and technical capabilities in India, we continue to look for new ways to promote renewable energy and give back to the communities where our team members live and work. In 2020, we began a partnership with the International Institute for Energy Conservation (IIEC) to provide stable, clean energy for primary healthcare centers and public schools in underprivileged areas. In addition to contributing more than $200,000, Aptiv employees have helped identify facilities in need, coordinated with the IIEC to initiate projects, provided quality assurance checkups and assisted with in-person training.
Stable electricity is essential for healthcare centers to properly store vaccines and other life-saving medicines and to supply clean drinking water. We work with the IIEC to ensure that these critical needs are met by installing solar panels equipped with a battery backup that can supply power independent of local energy providers.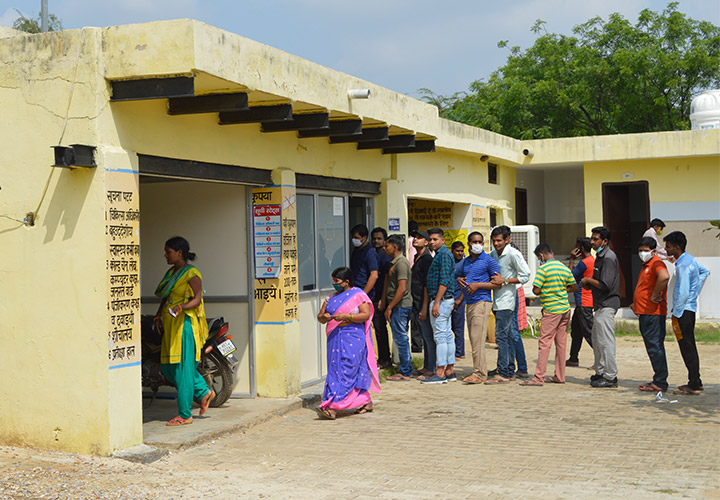 Solar-powered primary healthcare center in Haryana, India
Electrifying public schools opens the door to important opportunities by enabling the use of computers, the internet and other modern educational resources. Providing the next generation with a quality education fosters economic growth for communities as a whole by creating a more capable workforce.
Solar-powered public school in Bangalore, India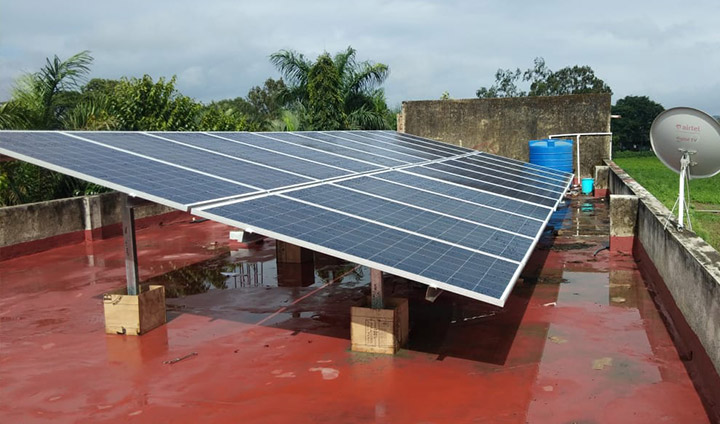 Solar-powered public school in Pune, India
We have brought solar power to five primary healthcare centers and 21 public schools in the Indian states of Haryana, Karnataka, Maharashtra and Tamil Nadu. Aptiv team members help train the facilities' staff to ensure the proper operation and maintenance of the systems for years to come. Aptiv's work with the IIEC benefits more than 8,000 students and approximately 300 patients per day and will eliminate the production of more than 210 tons of CO2 emissions annually.