Aptiv launched the first cohort in a two-year apprenticeship program at our Troy, Mich., location in 2021 to make training for high-demand skills more accessible.
We offered transportation assistance to eliminate barriers for individuals in underserved communities, and we worked with science, technology, engineering and math organizations such as FIRST Robotics and NPower to connect with individuals who have a passion for innovation but lack a college degree.
"My favorite part of the apprenticeship has been the process of learning by doing," said Danny Novoa, a first-year apprentice in the program. "Meeting amazing and talented team members makes me excited to keep learning and growing my skills."
Reaching out to underserved groups helps ensure that the next generation of developers includes people from a range of diverse backgrounds. The apprentices work as full-time salaried employees in one of two tracks and are guided by a one-on-one mentor.
Technician track
The technician track provides apprentices with on-the-job training in a variety of hands-on technical competencies related to the maintenance, testing and operation of equipment in areas such as our wiring lab, garage and test track. Apprentices also learn skills such as using hand tools and soldering.
Coding track
Apprentices in the coding track attend a 10-week software development boot camp paid for by Aptiv, in addition to receiving specialized on-the-job training. The coding apprentices work with a mentor to learn about data processing, cloud integration, API building, software triage and development, testing and validation, and cybersecurity.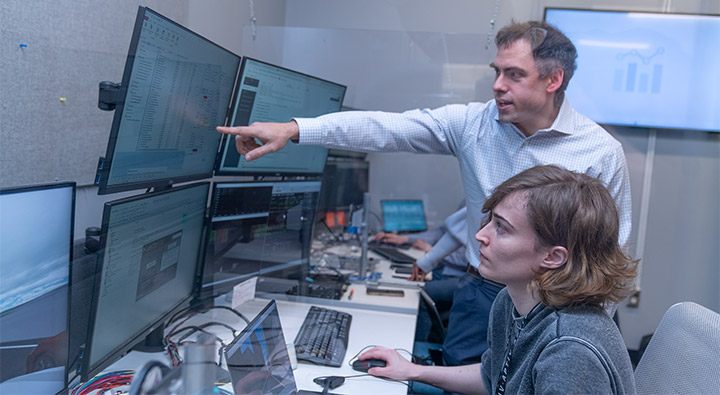 Coding mentor and apprentice
All apprentices receive a certificate upon successfully completing the program and have the opportunity to advance their careers at Aptiv in permanent, full-time positions. The next cohort of apprentices will begin the program in 2022.