Aptiv was recognized at the AutomotiveINNOVATIONS Awards 2018 in Frankfurt, Germany. Aptiv's Connected Services Platform was selected by the jury as the winner in the 'Interior and Interface' category.

The AutomotiveINNOVATIONS Awards are organized by the Center of Automotive Management (CAM) and the auditing and consulting company PricewaterhouseCoopers (PwC). They have been running the awards since 2012 to honor the most innovative achievements in the automotive industry.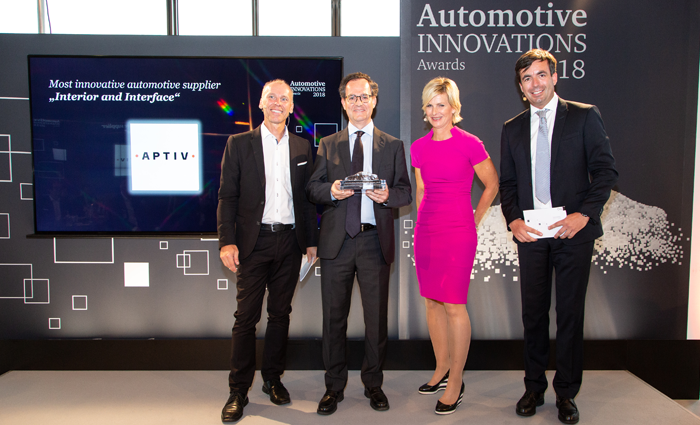 "We are proud of this recognition and see the award as an incentive to further advance our technologies for safe, green and connected solutions, and prepare our customers for the mobility of the future," said David Ploucha, president, Aptiv Connected Services.
The sensors on autonomous cars produce a truly massive amount of data, but it's not always necessary to store it or transfer it to the cloud. Aptiv's Connected Services Platform analyzes this data in real-time and classifies it according to relevance, reducing the amount needed to be moved and stored. By curating the data and only pulling out what's critical, the platform solves a significant problem in the autonomous car ecosystem.
In addition to being deployed by numerous OEMs globally, Aptiv's Connected Services Platform is being used by the ride-hailing service Lyft in 30 self-driving cars in Las Vegas. Read more about Aptiv's Connected Services Platform.