One of Aptiv's core missions is to create a world with zero accidents, zero injuries and zero fatalities on the road. We are working toward this goal by engineering the next generation of advanced driver-assistance systems and autonomous vehicles, but our commitment goes beyond that.
According to the World Health Organization, road traffic accidents are the leading cause of death for children across the globe. That's why we sponsor initiatives every year to educate children worldwide about proper road safety. In 2021, we highlighted several of these efforts in our internal Sustainability Awards, but they represent just a sampling of Aptiv's road safety projects, which reached a total of more than 12,500 children in 2021.
Workshops at schools in India
An Aptiv plant in Dharuhera, India, hosted a road safety workshop for about 200 students at the Khatawali public high school in Rewari. Instructors taught key road safety skills that pedestrians need to know, such as determining right of way, using designated crosswalks and maintaining awareness of nearby vehicles. "We appreciate Aptiv for taking up this initiative to enlighten our students on this important topic," said Rajinder, a teacher at the school.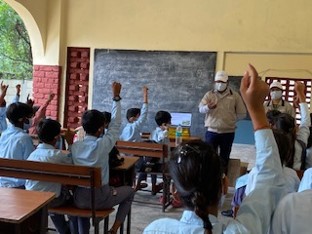 Road safety instruction at
Khatawali high school in Rewari, India
An Aptiv plant in Chennai, India, also provided safety instruction for students, at the Pillaipakkam public high school, and held workshops for bus drivers working for Aptiv, to underscore the importance of road safety.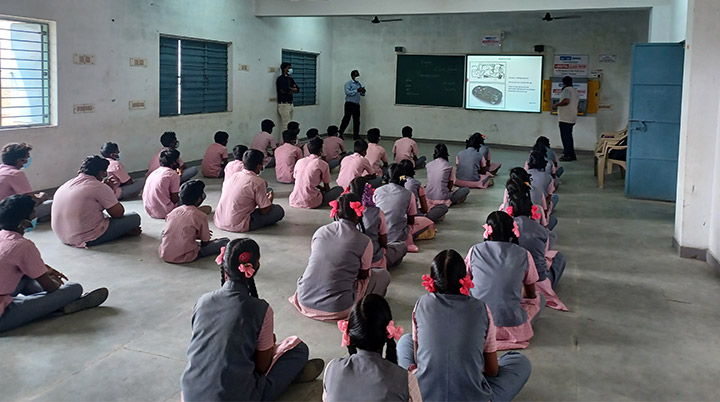 Road safety instruction at Pillaipakkam high school in Chennai, India
Online instruction in Brazil
When the COVID-19 pandemic hit, schools across the globe had to adapt quickly to continue providing quality education outside of the classroom. Our plant in Paraisópolis, Brazil, acted with urgency to find a creative approach to teaching road safety without in-class instruction. Our employees created a fun and engaging video intended for children ages 7 to 11 and provided a virtual quiz to ensure comprehension. In total, 15 public schools participated in the activity, and the video was made available for use in other regions.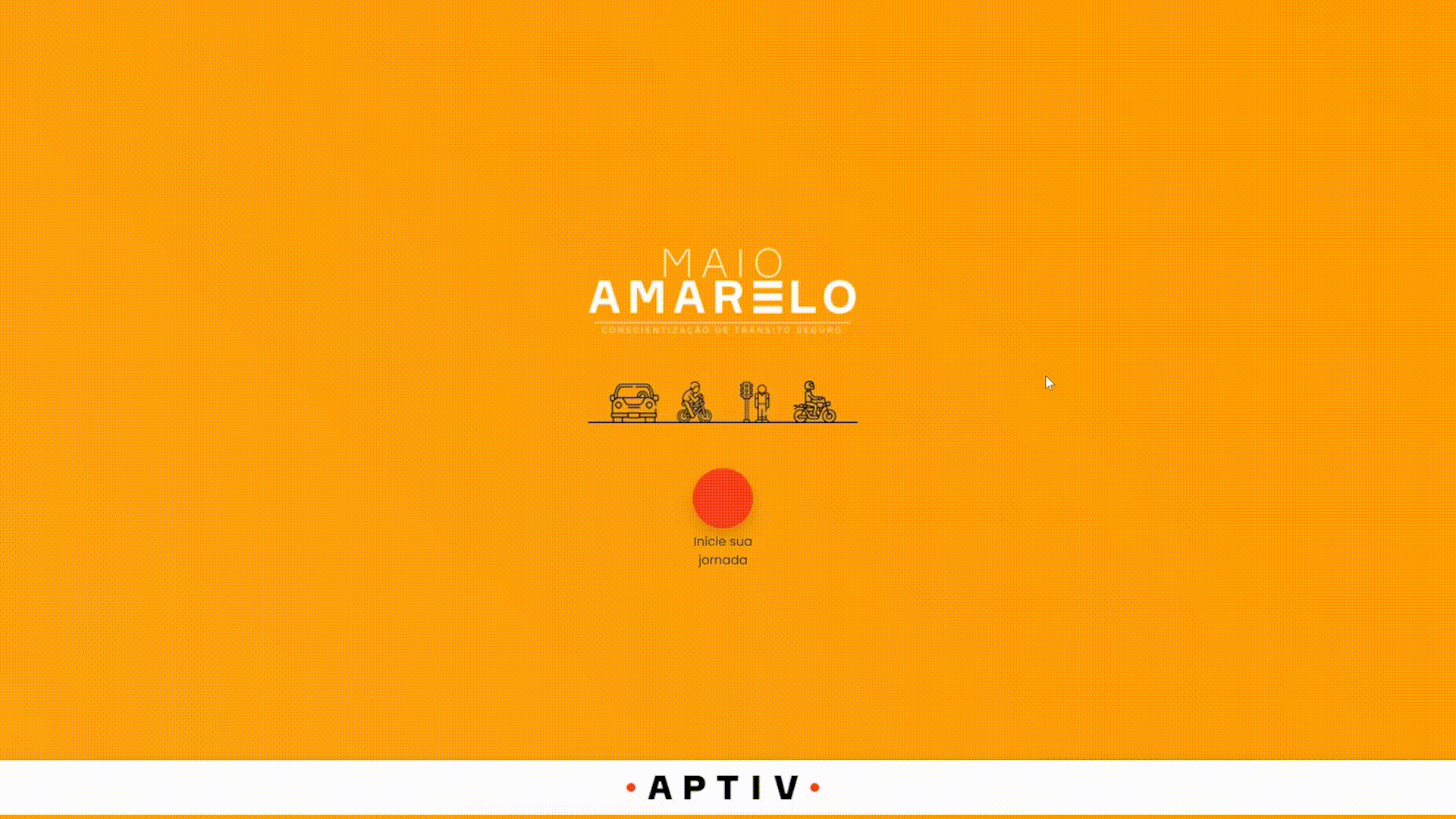 A video about road safety for public school students in Paraisópolis, Brazil
Partnering with the pros in Poland
An Aptiv site in Jeleśnia, Poland, offers an example of our proactive approach to working with public officials. We partnered with local police, the traffic department and the school district officer to create the "Safe Way to School Campaign," aimed at teaching primary school children about practicing safe road behavior on their way to school. At the end of the presentation, the children were given souvenirs, including LED armbands.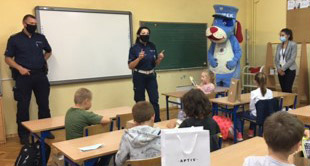 "Safe Way to School" campaign for primary
school children in Jeleśnia, Poland
While we strive to lead the world to a safer future of mobility with the technology we create, we believe we have a responsibility to prevent accidents in the present and recognize the role community outreach and education can play in protecting the most vulnerable.