Every year, Aptiv employees around the world donate their time and energy to organizations that make a positive impact on our local communities and move us closer to our mission of enabling a safer, greener and more connected world. We recognize the value in empowering our team members to identify local needs that could benefit from Aptiv's support — including many essential healthcare services. In our internal Sustainability Awards, we highlighted several Aptiv sites for their work in 2021 to support local nonprofits that provide critical medical services for their communities.
Blood donations are a worldwide need
Blood donations save millions of lives globally every year; just one donation can save up to three lives. In 2021, numerous Aptiv facilities, including our technical center in Troy, Michigan, did their part to ensure a stable supply of this life-saving resource.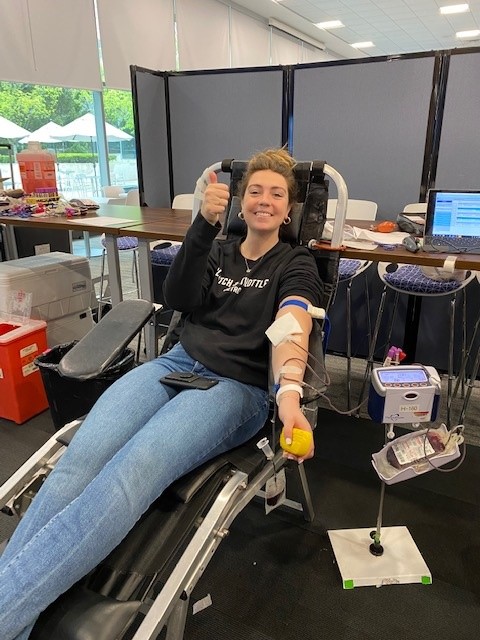 Aptiv's U.S. employee wellness program, LiveWell, ran a blood drive at our Troy, Michigan, site.
An Aptiv facility in Morocco partnered with local authorities to organize an employee blood drive that attracted more than 200 employees to help address the critically low level of blood reserves in the region.
Aptiv facilities in Germany and Hungary instituted communication programs to improve employee blood donation rates by increasing access to information and encouraging employees to donate.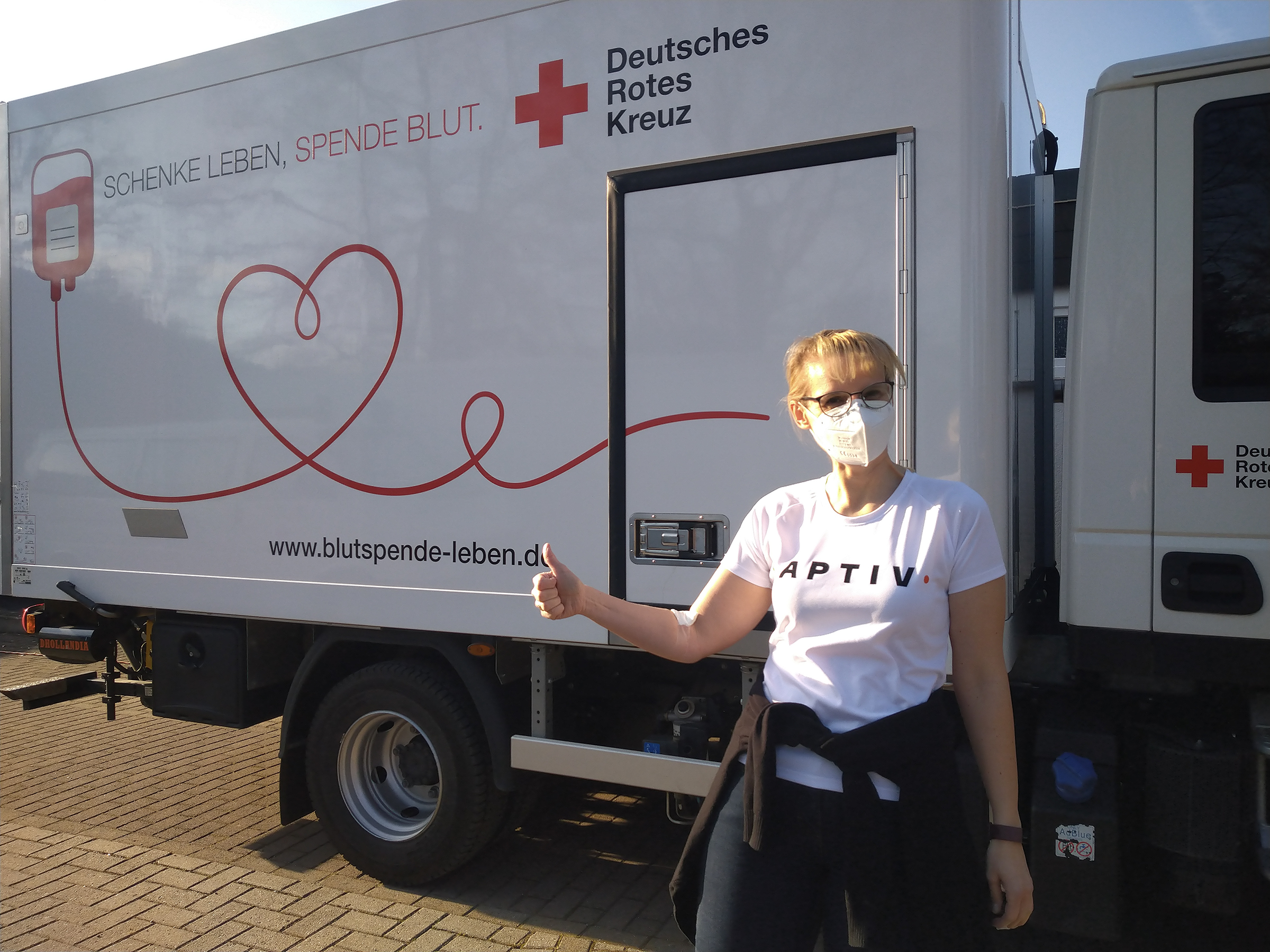 An employee from Aptiv's Hildesheim, Germany, location after donating blood
A facility in Szombathely, Hungary, tripled the amount of blood previously collected, from 86 units in 2017 to 272 units in 2021 — enough to support more than 800 people. The site was recognized by the Hungarian Red Cross for its contributions.
Donations to local causes in Mexico
Aptiv's technical center in Juárez, Mexico, donated more than 200,000 pesos to two important medical causes: Los Ojos de Dios, a not-for-profit that purchases essential medicine for disabled children, and Aprocancer, an organization that provides critical care to cancer patients.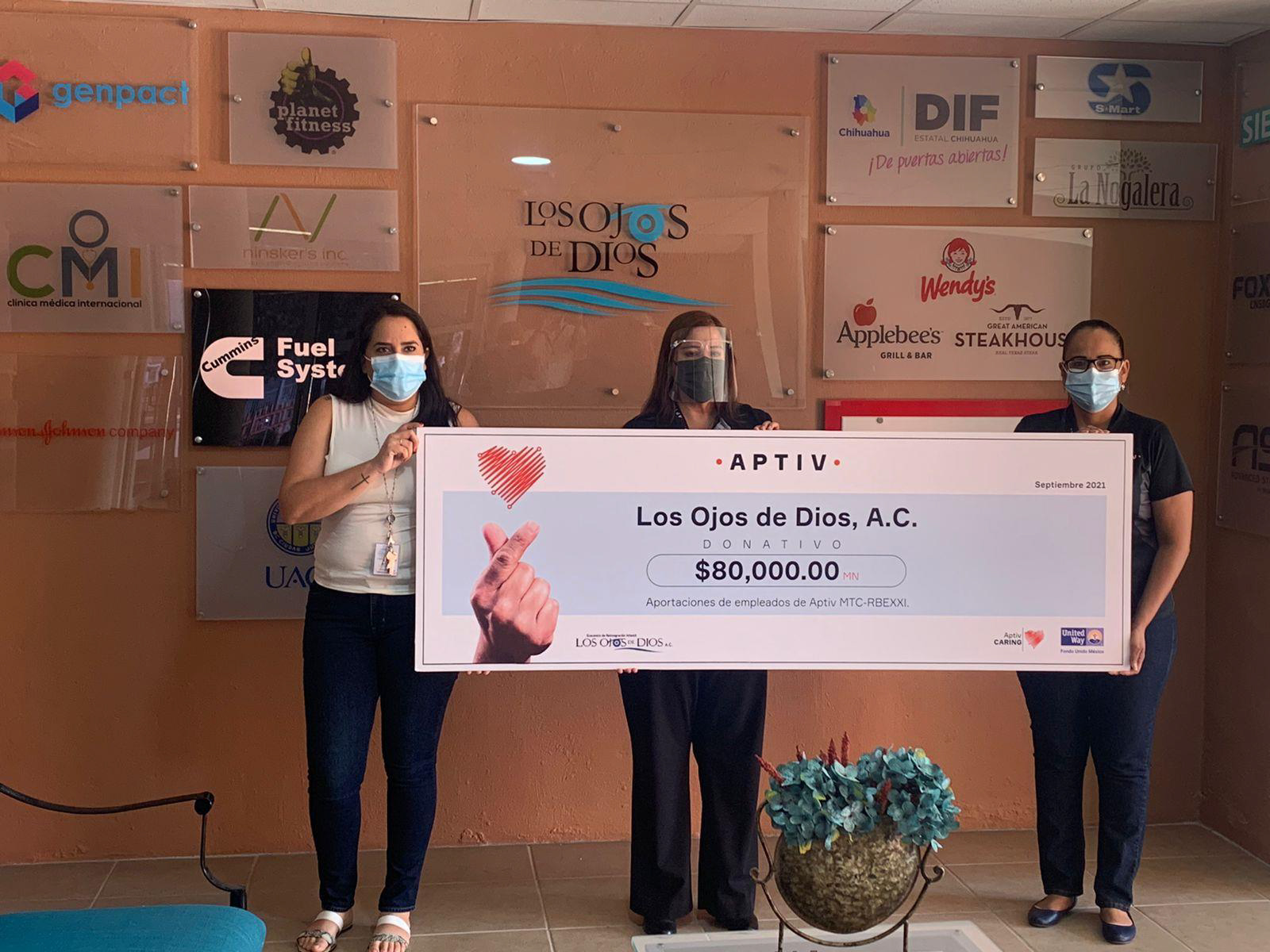 A donation check presented to Los Ojos de Dios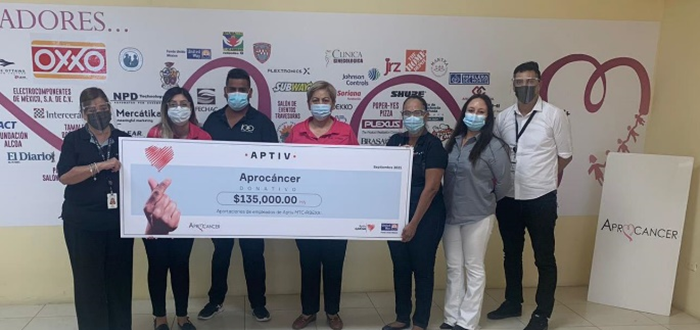 A donation check presented to Aprocancer
A nearby facility in Parral, Mexico, contributed more than 12,000 pesos' worth of cleaning supplies to local shelters and community centers and donated 20,000 pesos to the Mexican Red Cross.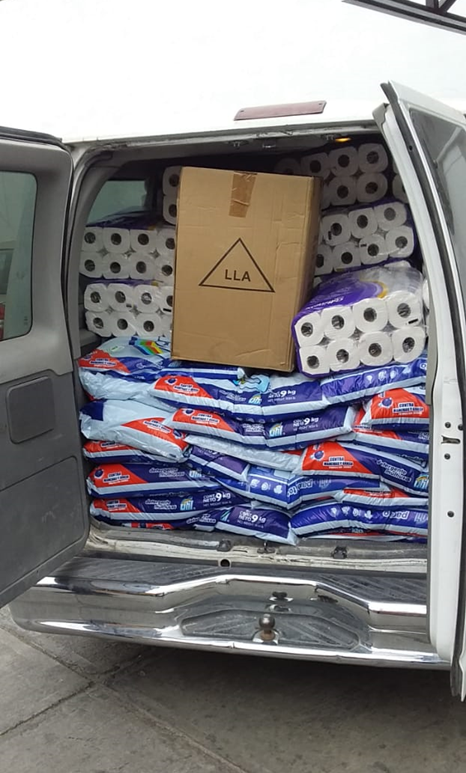 Cleaning supplies donated to local shelters by Aptiv's Parral, Mexico, facility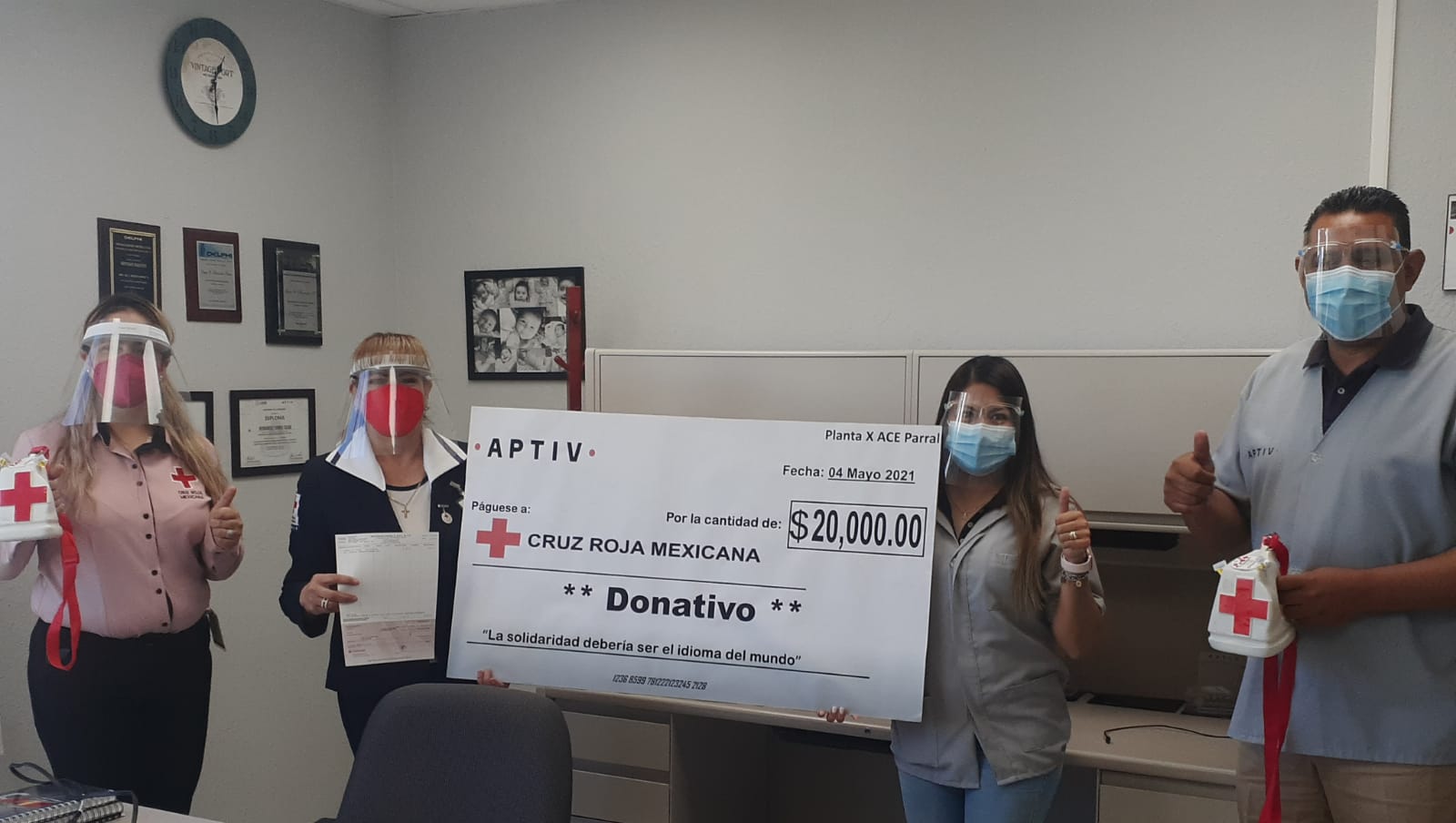 A donation check presented to the Mexican Red Cross
Empowering our local leaders
Identifying important causes that need support at the local level requires teams to operate with respect, act with urgency, and think and act like owners — key Aptiv values exemplified by each of these award-winning projects. In total, we donated more than $1 million last year through the Aptiv Foundation to a variety of worthy causes, including organizations that encourage women and girls to pursue careers in STEM, nonprofits that plant trees to preserve ecosystems, and various learning opportunities and scholarships that support the next generation of engineers.