For commercial vehicle owners, providing the safest and most 'user friendly' environment for their drivers is their number one priority. By enabling the driver to operate the on-board controls in an intuitive fashion, Aptiv's technologies provide the desired efficiency and safety for the commercial vehicle market.
With our portfolio of technologies, Aptiv seamlessly supports and safely connects commercial vehicles to the surrounding ecosystem. The natural integration of touchless, interior sensing technologies introduces a new in-vehicle experience, that fundamentally changes how users are presented information and how they interact with information in a natural manner.
Multi-layer display (MLD®)
technology combines advanced software with true depth layers to create a dynamic, high-definition display that transforms the in-vehicle experience and improves driver comprehension of critical data. Here's how:
Effectively alerts the driver: Depth cues communicate the level of urgency more intuitively and re-directs attention more efficiently. Examples: speed warning signs, traffic sign recognition, "popping" warnings and alerts moving in depth.
Improves comprehension and readability: True depth allows the driver to more quickly comprehend what is shown on the display, and depth can be used to dynamically highlight aspects of the user interface. This can decrease both the drivers cognitive load and the amount of time their eyes are off the road. Examples: Maps or other related map annotations can be viewed separated across layers, allowing for quicker comprehension with a shorter glance.
Enables focus + context, layered view: Driver is more easily able to focus on critical information presented in front layer while at the same time having additional context from information in the back layer – effectively decluttering the important layer of the display without reducing the total information shown. Example: Speed and current turn-by-turn instruction on front layer, next turn or map on back layer for context.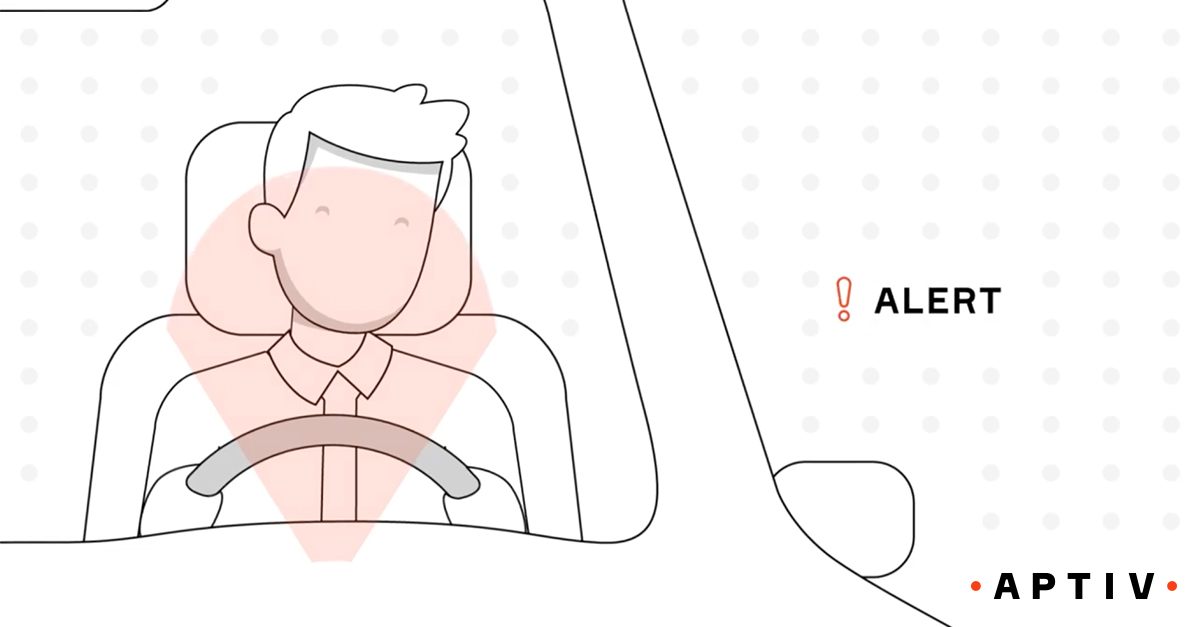 Interior Sensing technology
utilizes integrated sensors and artificial intelligence to detect and understand critical occupant information and the technology in production today intuitively provides safety, personalization and authentication functionalities for the next generation of user experience.
Developed using deep learning: Current generation of deep learning neural networks, in production since 2015, provide hand gesture recognition for safe, intuitive HMI interaction. The next generation of networks will ensure safe operation of L2/L3 automated vehicles with features, such as hands on wheel detection and object interaction detection.
Driver monitoring supports Euro NCAP: Driver monitoring systems, entering production in 2018, already supports features such as driver fatigue and distraction detection that will be required as part of the Euro NCAP safety rating system in 2022.
Expanding Capability: Interior sensing technology will support the next generation of mobility by providing vehicle monitoring functions, such as left-behind object detection and vehicle cleanliness detection.
Integrated Cockpit Controller:
An increase in technology will require increased computational power to help enable advanced features like driver monitoring and larger displays. Aptiv provides domain computing for a fully integrated, scalable cockpit, all while enabling virtualization and fulfilling functional safety requirements with vision domain integration and data analytics.
By integrating secure compute and high-speed networking with intelligent sensing technology, software capabilities and next-generation displays, safety and connectivity is enhanced.
Aptiv's third generation Integrated Cockpit Controller, an industry first, addresses the need for higher computational power to enable an advanced user experience with more driver monitoring features. With incremental updates during the life-cycle of a commercial vehicle, Aptiv's system is designed with less complexity to enable faster updates of application.
Secure Connected Gateway:
Today, vehicles are more connected than ever. Connected to each other, consumers, and the surrounding ecosystem, Aptiv calls this V2E, vehicle-to-everything. As connectivity increases, so does the need for enhanced security around those connections. Aptiv's Secure Connected Gateway serves as the single secure point of connectivity in the vehicle.
Aptiv's technology interfaces with both wired and wireless connections and is responsible for security, data collection and analytics. Because the gateway is an independent node in the architecture, we can isolate the hardware and software, thereby meeting the most stringent functional safety and cybersecurity standards in the industry.