It is easy for many people to take for granted the value of an education. If you are reading this, then you were fortunate enough to be taught at least fundamental literacy skills — which, according to the World Literacy Foundation, 750 million people lack today. But when individuals do not receive a proper education, they are not the only ones who suffer; entire communities suffer too. Insufficient access to primary education costs the global economy more than $1 trillion each year.
At Aptiv, we do our part to support education initiatives in the communities where we operate because we know that an educated workforce is essential for a sustainable economy.
Good for individuals, communities and businesses
It starts with primary education, where skills like literacy, arithmetic and computer competency are built. A meta-analysis by the World Bank of more than 1,100 studies spanning multiple decades and 139 countries found that the average global rate of return on the investment of each additional year of school is about 10 percent, and that returns are highest for primary education.
Aptiv supports primary education through projects of all sizes in the communities where we operate. For example, Aptiv facilities in India partnered with the International Institute for Energy Conservation to provide solar power to schools in rural regions of the country, benefitting more than 8,000 students.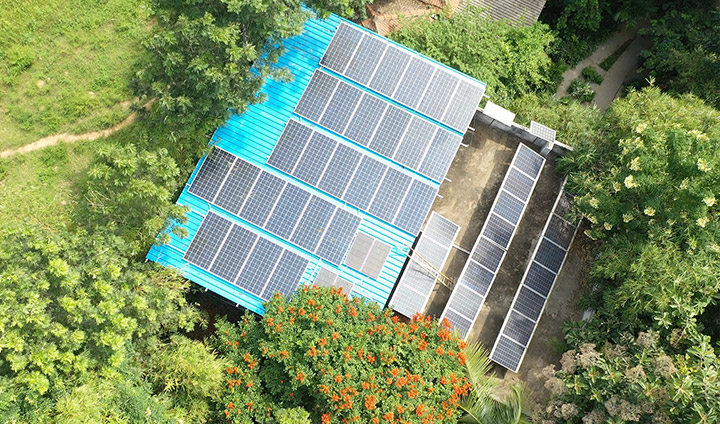 A solar-powered public school in Bangalore, India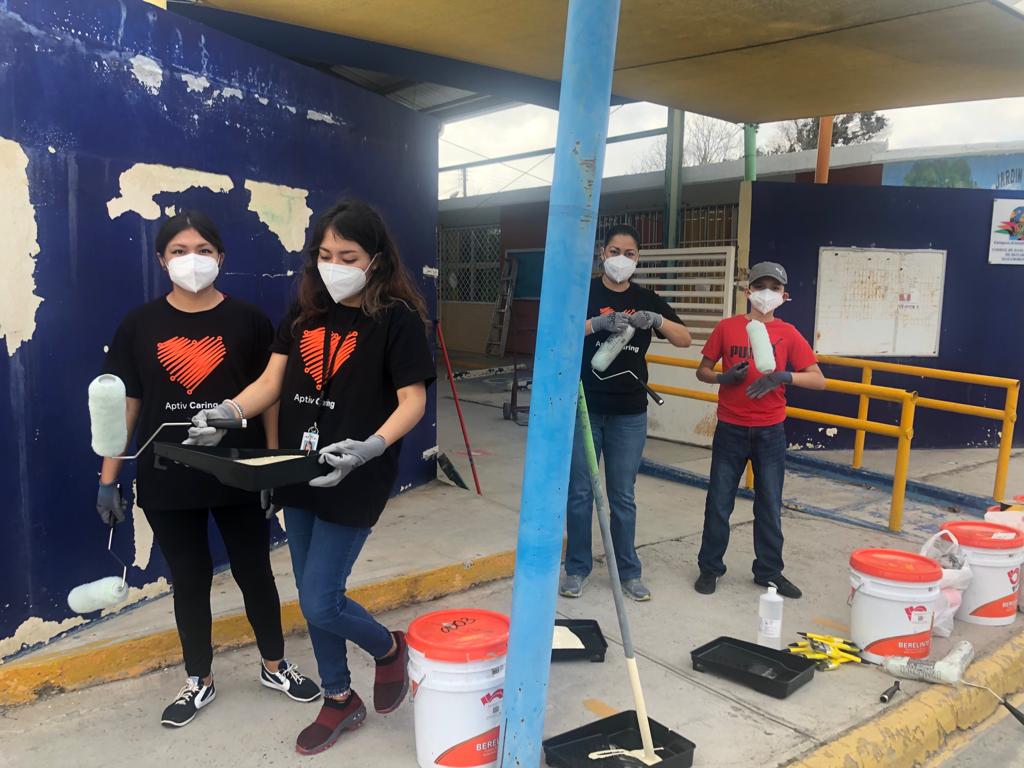 Aptiv employees painting a kindergarten in Mexico in March 2022
Encouraging STEM skills
The International Monetary Fund says that between 1960 and 2000, basic math and science education accounted for as much as 75 percent of the difference between the fastest- and slowest-growing economies. To keep up with technological advances, children need opportunities to learn about STEM fields and gain the skills required to perform 21st century jobs.
Aptiv sponsors thousands of hours of science, technology, engineering and mathematics education initiatives every year. As a founding sponsor of FIRST's robotics competitions, Aptiv has given more than $2 million to support FIRST events, team programs and alumni scholarships. And for the 2021-22 academic year, Aptiv employees volunteered more than 5,500 hours of their time to provide STEM mentorship and support STEM-related events.
Education should be equitable
Of course, educational opportunities are not as meaningful if they are not open to everyone. A report by the World Bank estimates that the gender gap in education costs the world between $15 trillion and $30 trillion in lost lifetime productivity and earnings.
Providing educational opportunities specifically for women and girls is essential to close this gap. In 2022, Aptiv sponsored eight girls-only FIRST robotics teams in rural regions of Morocco. Aptiv India funds a scholarship for female engineering students attending the Indian Institute of Technology, Bombay, one of the country's top technical and research universities.
We also empower our local teams to identify a variety of educational needs within their communities that we can help fulfill. An Aptiv site in Chennai, India, provided vocational tailor training to 100 rural women in the districts of Tirupattur and Kanchipuram.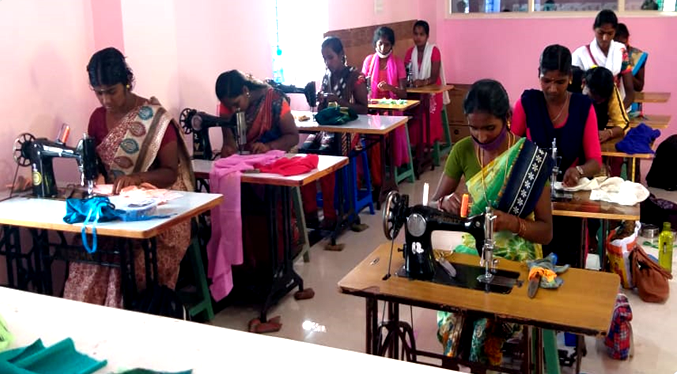 A vocational training program for women in India
Higher education should be accessible
Higher education is necessary for cutting-edge research and innovation. To do our part to make higher education more accessible, Aptiv contributes more than $1 million to nonprofits each year, including universities and scholarship funds, through the Aptiv Foundation.
But we also recognize that alternatives to college, like apprenticeships, can help individuals from diverse backgrounds begin careers in technology — without incurring the cost of a college degree. Aptiv's software apprenticeship program in Troy, Michigan, makes training for high-demand skills more accessible. From day one, apprentices in Aptiv's program learn valuable skills needed for a career in STEM while working as full-time, salaried employees.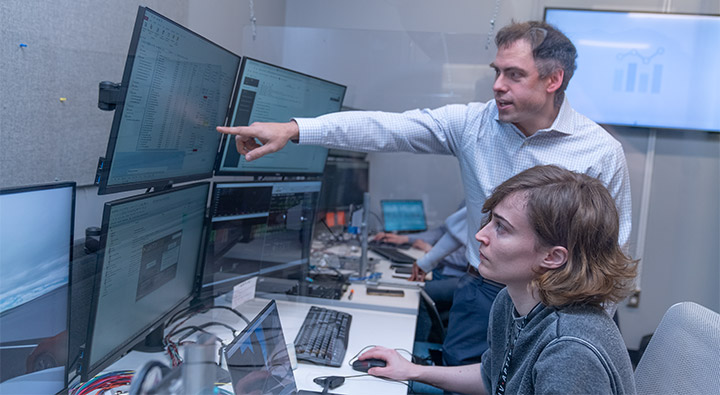 A coding mentor and apprentice
Education takes commitment
Our commitment to supporting education is represented in our annual sustainability report, with yearly targets for the number of hours of STEM workshops we fund and the number of children we reach through road safety initiatives. We will continue to seek new ways to ensure that the next generation has access to quality educational opportunities, because we recognize that our mission of creating a safer, greener and more connected future of mobility would not be possible without a passionate and well-educated workforce.